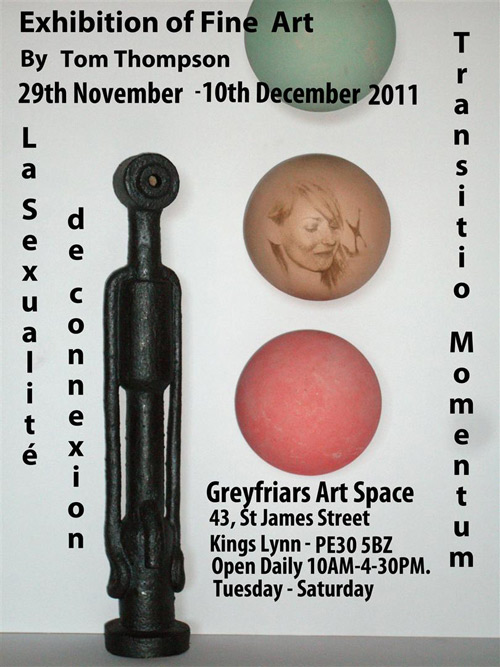 LA SEXUALITE DE CONNEXION
TRANSITIO MOMENTUM
This is an exhibition of innovative ceramic sculpture and photography.The sculpture represents men and women and their connection to the man-made environment. Tom plays with space, shape and texture to create abstract and unusual human and industrial forms.
Tom's photographic work incorporates narratives about life. In one large piece, ceramics and photography have been combined. Here, Polaroid images were shot over a six month period and later transposed on to ceramic spheres to create a narrative, which covers a complete wall in the gallery space!
Also incorporated into the show, is a series of images entitled, 'The Garden of Arles'. These were taken with a pinhole camera and then projected and transposed on to canvas using photographic emulsion.
This exhibition, to a great extent, reflects on Tom's life and the times when he worked in the steel/shipping industry and later as a social worker.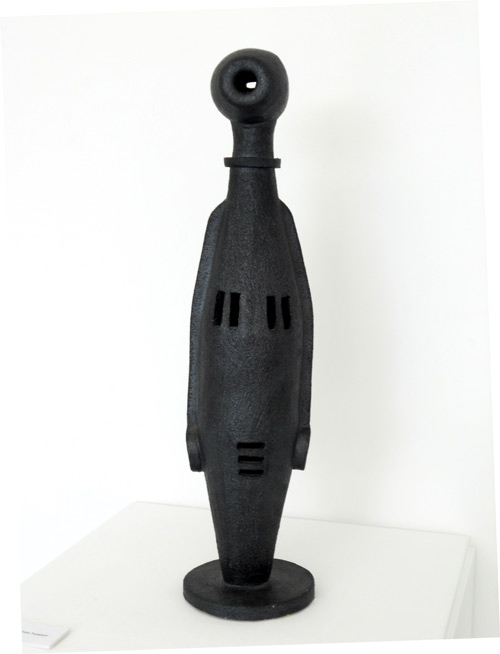 'Transitio Momentum – La Sexualitè de Connection', 
Open: 29 November – 10 December,
Tuesday – Saturday, 10am – 4.30pm.
Everyone is welcome     Admission is free
Greyfriars Art Space, 43 St James STreet, King's Lynn PE30 5BZ