JOIN US SUNDAY, 20 August from 12 NOON – 4PM, for our 7th GREYFRIARS ART SPACE FESTIVAL IN TOWER GARDENS.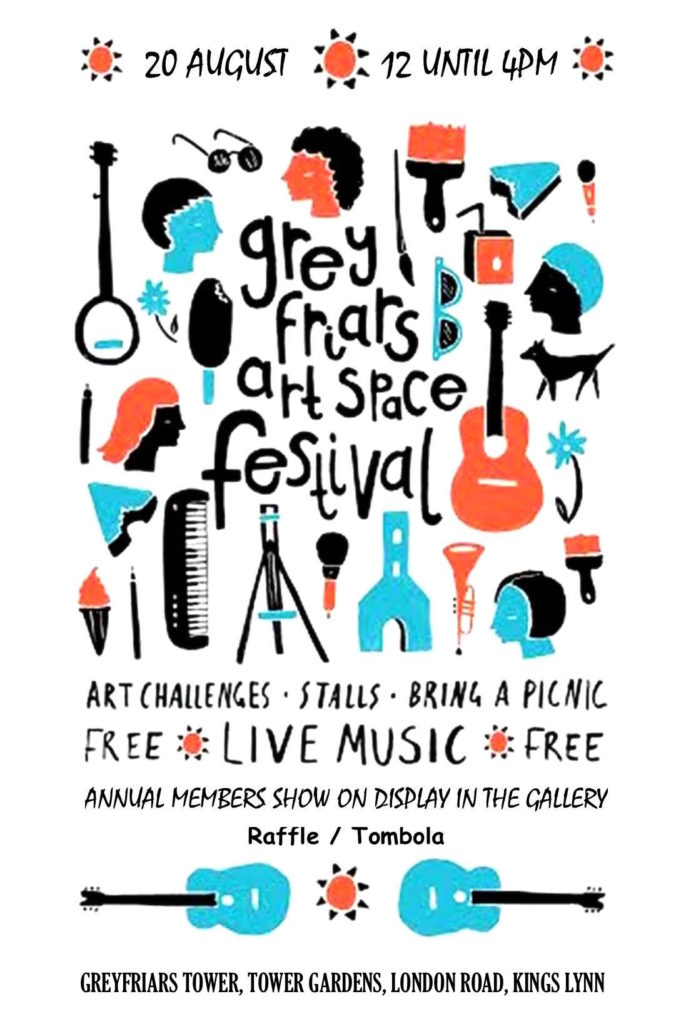 We have some great performances throughout the afternoon, from 
Jess Orestano, Callum Brazzo, The Fried Pirates, Bear and the Baroness and Issy Smith,
together with lots of wonderful artist stalls, demonstrations, art on the railings, art activities, tombola, our annual members' exhibition in Greyfriars Art Space opposite the gardens and more……..
Come and join us, bring a picnic and enjoy a relaxing afternoon in the park….IT'S FREE!!!
12 NOON  – 4PM  ….. GREYFRIARS ART SPACE FESTIVAL – SUNDAY 20 AUGUST….. IN TOWER GARDENS, KING'S LYNN