Clay Mask Making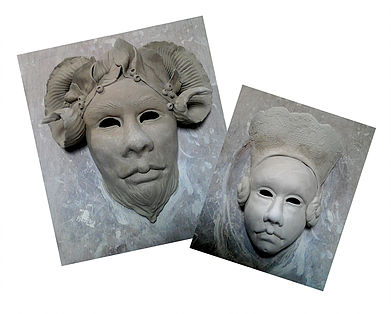 A one day workshop to make a ceramic mask.
Learn to make a beautiful ceramic mask in just one day at Christine Pike's workshop at Greyfriars Art Space on August 6.
Christine Pike's animal and figurative sculptures are popular in galleries across the UK and the Netherlands, and in this one-day workshop she will take you step-by-step through the process of making a beautiful mask you can decorate for display in your home or garden.
You will be given a pre-moulded clay mask form, taken from one of Christine's original sculptures, and Christine will show you how to modify, cut, alter and add more clay to your mask so that you finish the day with a unique and attractive piece of wall art.
No experience necessary. Cost includes all the essential materials and firing of your finished work.
Held at the Greyfriars Art Space, 43 St James Street, Kings Lynn.
Saturday 06 August
10 am – 4 pm
For more details, contact Christine:
E: christine@christinepike.com | T: 07968 287999