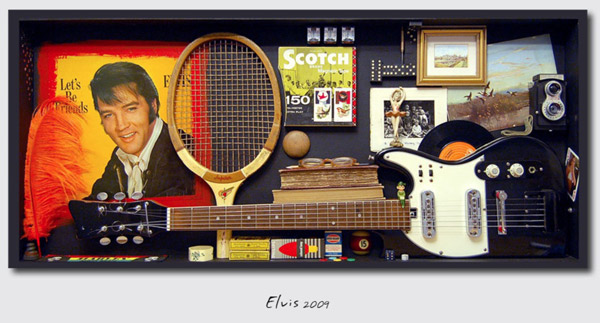 Peter Swann is a contemporary artist based in Norfolk.
His work can be both colourful and imposing, embracing the primal emotions of art, with a randomness that has no messages or hidden agendas.
The nostalgic box-art assemblages reflect on a passage of time, a freeze frame of life, stirring a mixture of emotions.
The contemporary pieces show an exploration of shape and colour  which seem driven by an impulsive force and desire.
Website: www.peterswann.co.uk