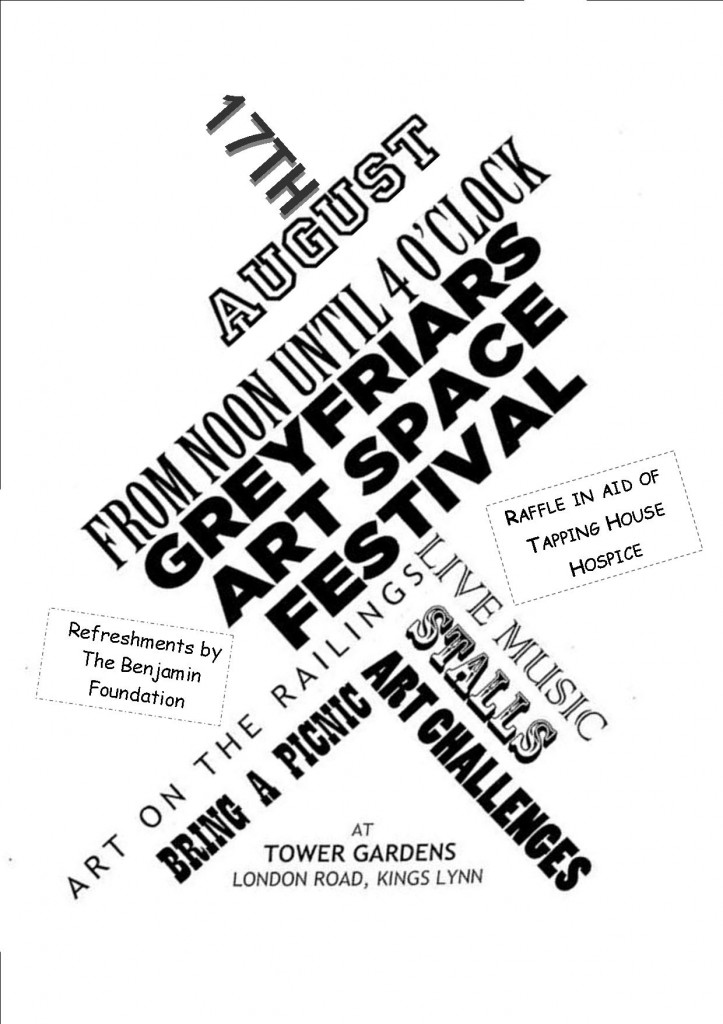 Come and join us on Sunday 17th August at our 4thGreyfriars Art Space Festival in Tower Gardens, King's Lynn, where there will be art on the railings, artists stalls and craft stalls, together with art challenges and a full programme of live music and singers, poets and other performers to entertain you.
 There will also be a raffle to raise money for a local charity and light refreshments will be available.
 In addition, this year our annual member's exhibition will be on show in Greyfriars Art Space, which is situated opposite Tower Gardens in St James Street. There will also be a demonstration taking place within the gallery space.
The Festival starts at 12 noon and continues until 4pm.
COME AND JOIN US …..BRING A PICNIC AND ENJOY AN ENTERTAINING AFTERNOON IN THE PARK!! ……….ADMISSION IS FREE
If you would like to book a space for a stall, art on the railings or to give a performance, please contact us via our website at www.greyfriarspace.com , Facebook page or by calling us on 0751 714 7444.
 This is a free event, however donations towards our costs would be appreciated