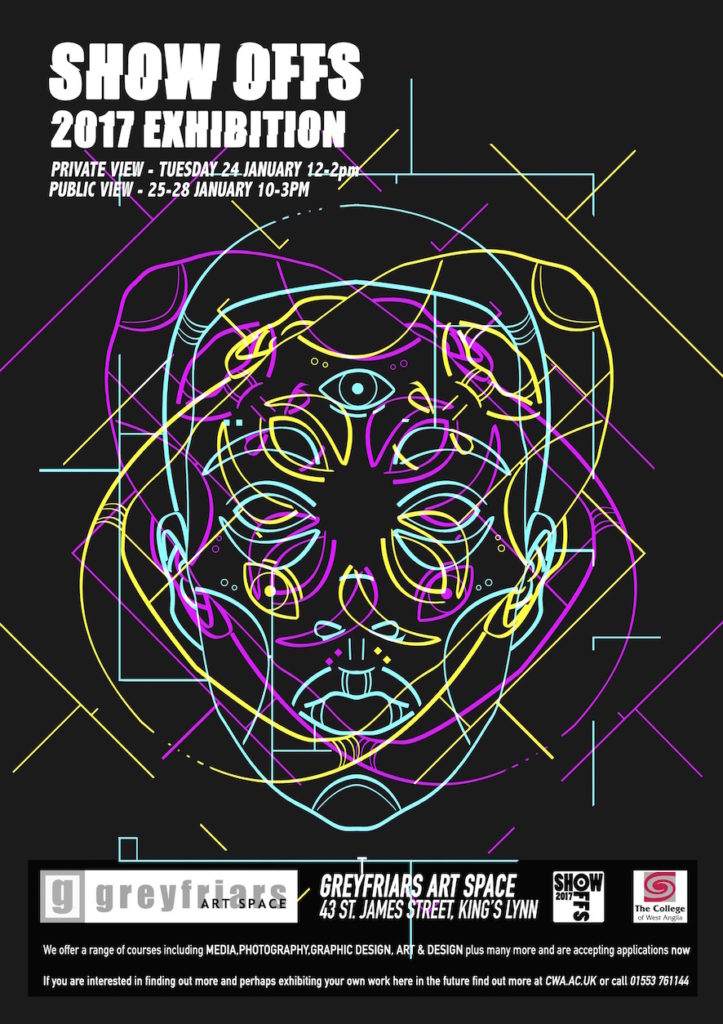 Visual Arts 'Show Offs' exhibition
by Students from the College of West Anglia.
This is an exciting opportunity for Art & Design and Media students from the College of West Anglia to showcase their work in a professional gallery environment. The exhibition comprises examples of a range of courses and disciplines from across the department reflecting achievement at varying levels of study.
Portfolio and assignment work developed by the midyear point including painting, drawing and print, mixed-media, ceramics and 3D, photography, graphics and film-making are all represented, giving students the experience of exhibiting work in a public venue.
The private view takes place on Tuesday 24th January 2017 at the Greyfriars Art Space 12noon to 2pm.
The exhibition  continues until Saturday 28th January – Open to the public 10- 3pm, admission is free.
Bookings for a tour available with Programme Manager Paul Gibson – tel: 01553 815550