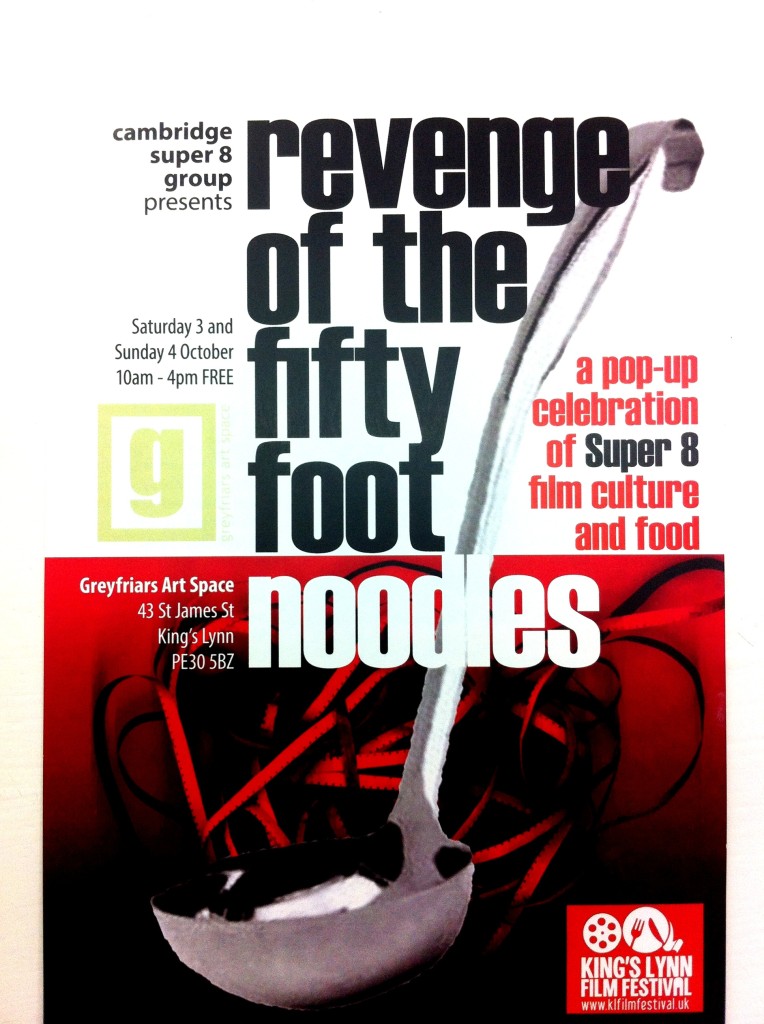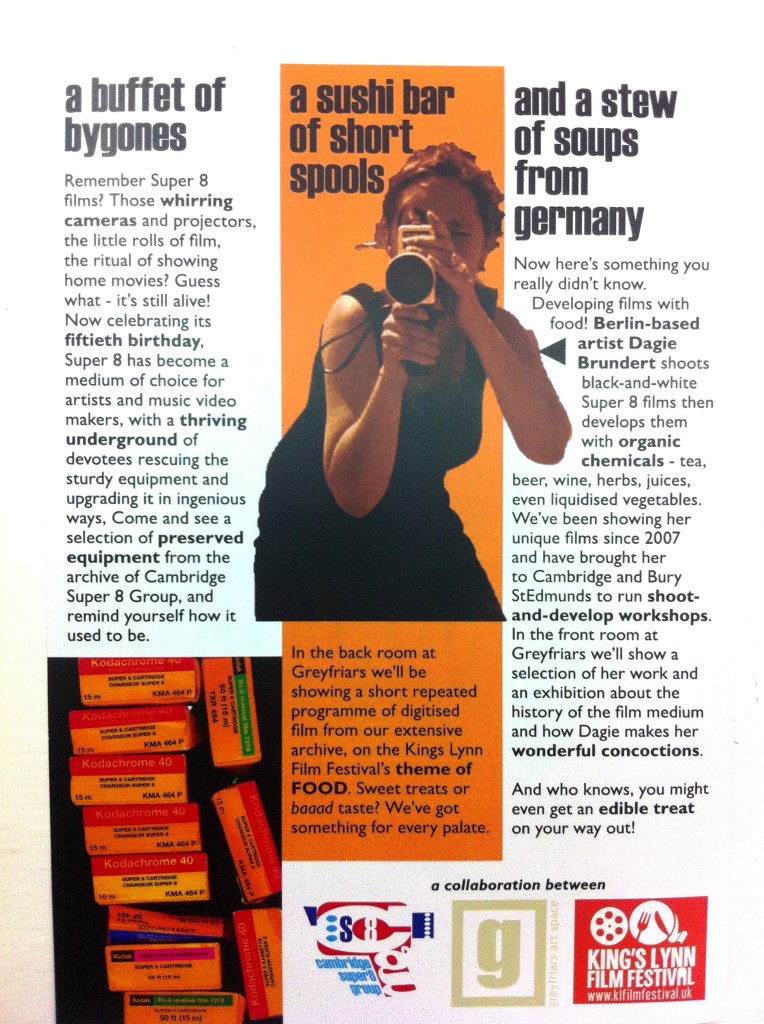 Revenge of the fifty foot noodles
A pop-up fringe event for the first Kings Lynn Film Festival.
In the 1960s and 1970s, the home-movie projector was a staple of many a household, and a thriving culture of movie-making and showing was supported by millions of enthusiasts across the world. Despite being beaten down by the march of the video recorder, Super 8 film remains in production, and this year celebrates its 50th birthday. An underground culture of artists, animators and would-be movie moguls have rescued the dusty cameras from lofts and charity shops, to express their obsessions and ideas in a medium with all the homely warmth of a hand-knitted jumper or a home-baked cake.
Cambridge Super 8 Group, which both makes and shows films from around the world, is bringing Super 8's quirky delights to Kings Lynn at Greyfriars Art Space in St James Street on both Saturday 3rd October and Sunday 4th October from 10am – 4pm.
As a fringe display to the Film Festival, they will support the Festival's theme of "food" with a showreel of food-related films, an exhibition of the work of Berlin artist Dagie Brundert who shoots and develops films in tea, coffee, wine and potato juice, and a display of lovingly-collected vintage equipment. They will be on hand to explain the joys of serving a "fifty foot noodle" (the length of a three minute Super 8 cartridge) and to pass on their enthusiasm for the analogue artform that refuses to die.
They will also be able to advise you on the repair and preservation of your own Super 8 films and have a look at any vintage equipment you'd like to bring in.
This promises to be a really unusual and interesting free event, come along and feast your eyes!
More information on this and all the other fantastic Film Festival events can be found on www.klfilmfestival.uk