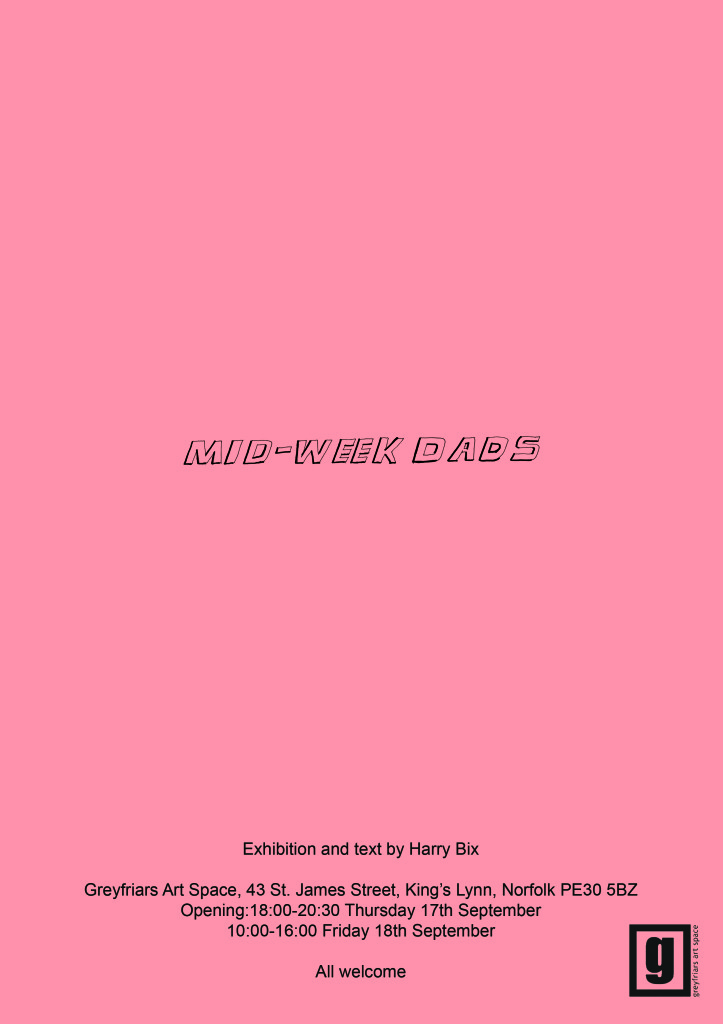 MID-WEEK DADS
'Mid-week dads', an exhibition and text by Harry Bix, in which he presents his relationship with Norfolk, sports, men and sausage rolls via anecdotal sculpture, memoir and the excesses of indulgence.
Harry currently studies MFA Fine Art Media at the Slade School of Fine Art. He graduated in a degree in Landscape Architecture from Kingston University in 2010.

Join Harry at the opening of 'MID-WEEK DADS' from
6 – 8.30pm on Thursday 17 September.
Exhibition continues
10-4pm on Friday 18 September
All welcome ………Admission is free
at Greyfriars Art Space, St James Street, King's Lynn