Come and join us at…….                                                                               
GREYFRIARS ART SPACE FESTIVAL   –  16 AUGUST 2015  –  12 NOON – 4PM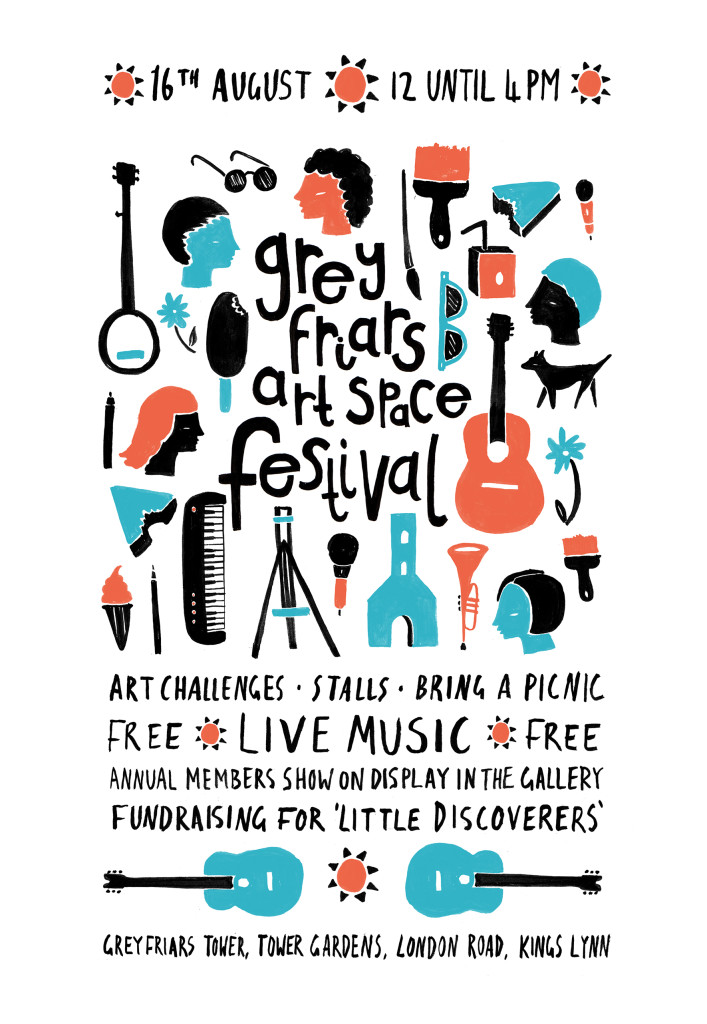 We are busy making preparations for our annual Arts Festival on 16 August, in Tower Gardens (opposite Greyfriars Art Space) This is usually a lovely, relaxing afternoon, with lots of family entertainment included.
Several artists, crafts people and performers have signed up to be involved and representatives from The Purfleet Trust will also be joining us to provide light refreshments.
If you are a singer, musician, dancer or performer of any discipline and would like to get involved – please let us know…..
Likewise, if you would like to have a stall, put art on the railings, run a workshop, give a demonstration or indeed, help out in general, please get in touch……
There is no charge for a space and no commission on sales taken. You just need to book a space in advance with us, and then bring along your work, your own table/chair etc. and arrive to set up no later than 11am on the day. 
Once again, our annual member's exhibition will be open at Greyfriars Art Space,opposite Tower Gardens, in St James Street, where there will also be a demonstration taking place within the gallery space. This proved to be very successful last year, with approximately 100 visitors popping in to see the show during the afternoon.
WE ALSO NEED RAFFLE PRIZES (PROCEEDS WILL GO TO 'LITTLE DISCOVERERS', KINGS LYNN) ANY DONATIONS OF RAFFLE PRIZES WOULD BE APPRECIATED. 
COME AND JOIN US…… BRING A PICNIC AND ENJOY AN ENTERTAINING AFTERNOON IN THE PARK!! 
This is 'free' event; however, donations towards our costs would be appreciated.
Contact us for further information – telephone: 0751 714 7444, via Greyfriars Art Space Facebook page or email us at greyfriarsart@gmail.