'GASWORKS VI'    13 August-11 September 2016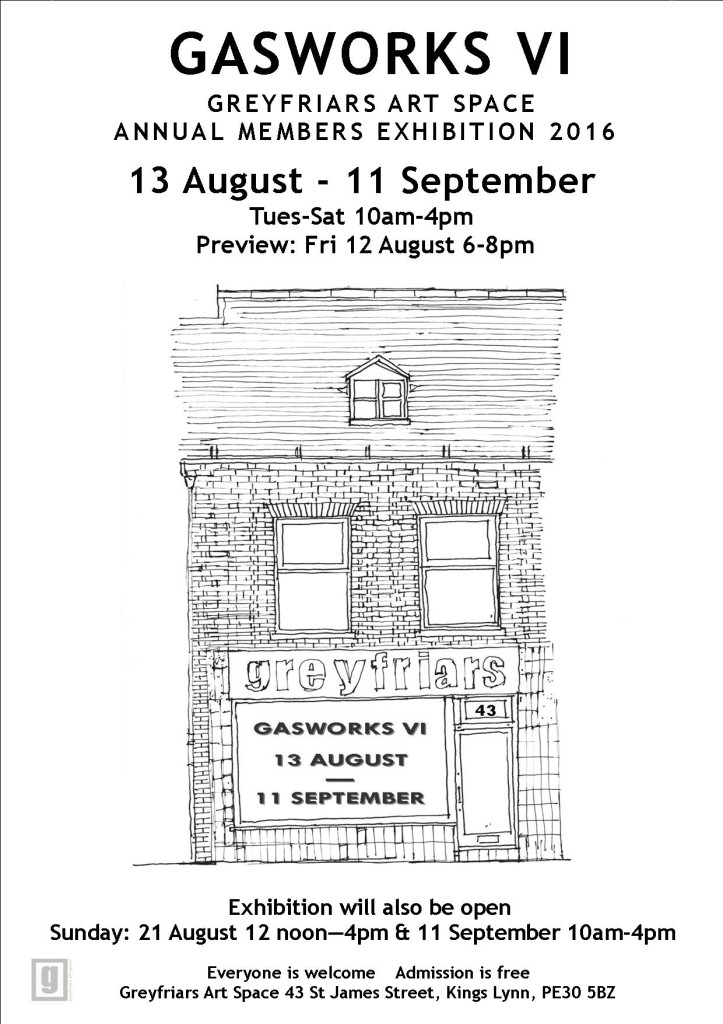 GREYFRIARS ART SPACE MEMBERS' EXHIBITION OPENS SATURDAY 13 AUGUST.
This is a brilliant, diverse, mixed media show – not to be missed!!!
OPEN TUESDAY-SATURDAY …10-4 until 11 SEPTEMBER, plus a couple of Sundays too!!
JOIN US AT THE PREVIEW of 'GASWORKS VI' next FRIDAY 12 AUGUST 6-8pm, when refreshments will be available.
GASWORKS VI will also be OPEN on SUNDAY 21 AUGUST 12 NOON-4PM, when our 6th Festival in Tower Gardens, will be taking place in Tower Gardens, when there will be great performances throughout the afternoon, artists' stalls, art on the railings, art challenges and more…….
In addition GASWORKS VI will be also OPEN on HERITAGE DAY,  11 SEPTEMBER from 10am-4pm.
Greyfriars Art Space, 43 St James Street, King's Lynn PE13 1LU