FLATLANDS , a group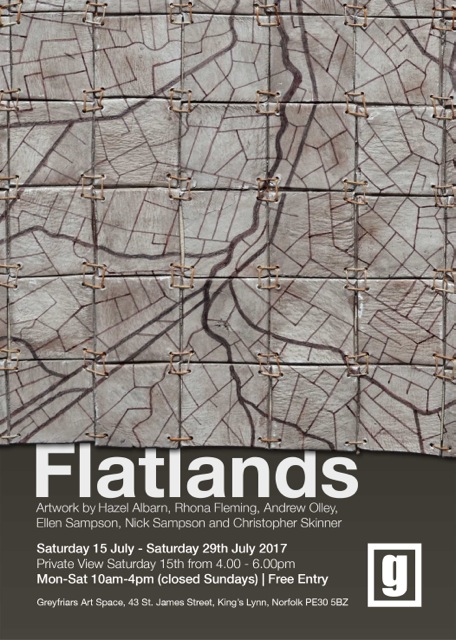 exhibition featuring recent work by Hazel Albarn, Rhona Fleming, Andrew Olley, Ellen Sampson, Nick Sampson and Christopher Skinner. 
The exhibition explores the theme of "Flatness" from a number of different perspectives and will include work in a wide range of media.
The opening of  FLATLANDS will take place on Saturday 15th July from 4.00  – 6.00pm.  
The exhibition continues 10am-4pm Monday to Saturday until Saturday 29th July. 
Everyone is welcome Free Admission