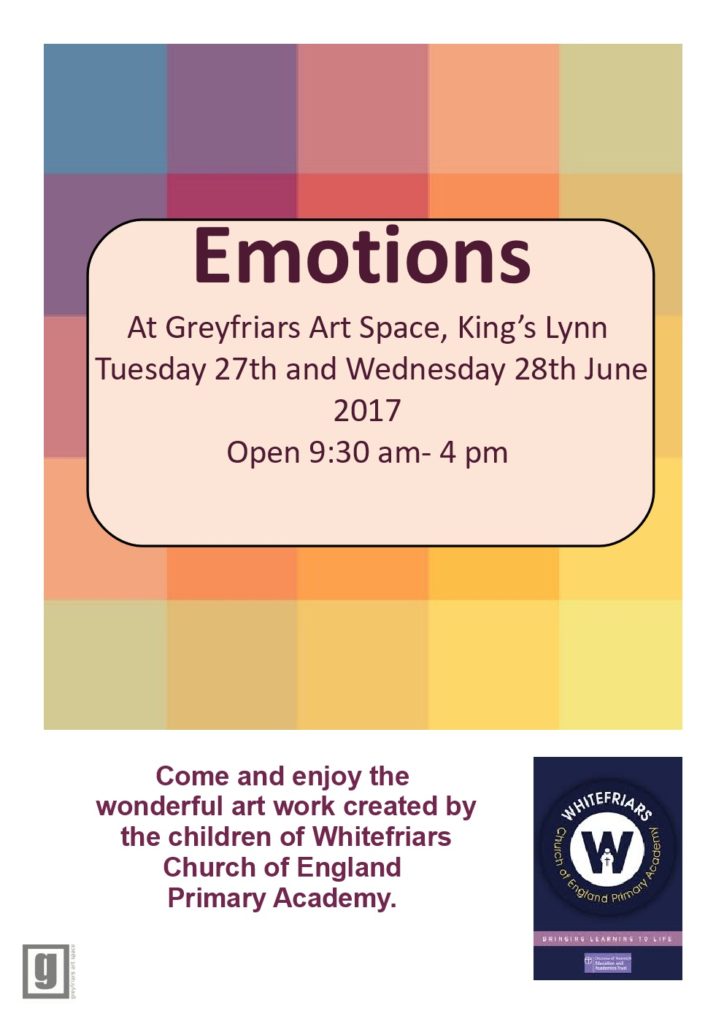 'EMOTIONS'  
27-28 June 2017
The children of 

Whitefriars

 Church of England Primary Academy return for their second brilliant exhibition at Greyfriars Art Space.
You are invited to come along to the art space and enjoy a brilliant mixed media show of wonderful artwork created by the children.
Open:  Tuesday 27 and Wednesday 28 June,  9.30am-4pm.
Greyfriars Art Space, 43 St. James Street, Kings Lynn PE30 5BZ