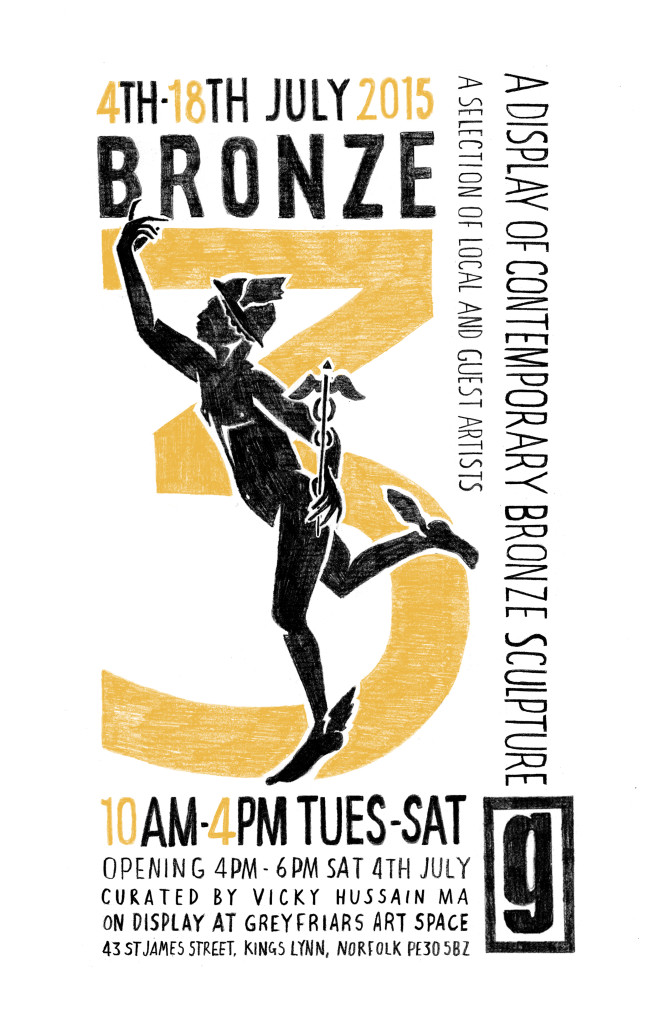 BRONZE 3
Vicky Hussain would like to invite you to
'BRONZE 3' opening event.
This is a diverse show of artists' work
celebrating bronze sculpture by Laura Such, Kabir
Hussain, Laurence Edwards, Christopher
Summerfield, Mary Crofts, Sian O'Keeffe, Jim
Racine, George Dali, Anthony Ankers, Terry
Lister,Victoria Hussain, together with a showcase
of small bronzes by members of Greyfriars Art
Space.
Join us at the opening event on Saturday 4 July
from 4-6pm at Greyfriars Art Space, 43 St
James Street, King's Lynn. All welcome.

Exhibition continues Tuesday-Saturday 10-4 until
Saturday 18 July.