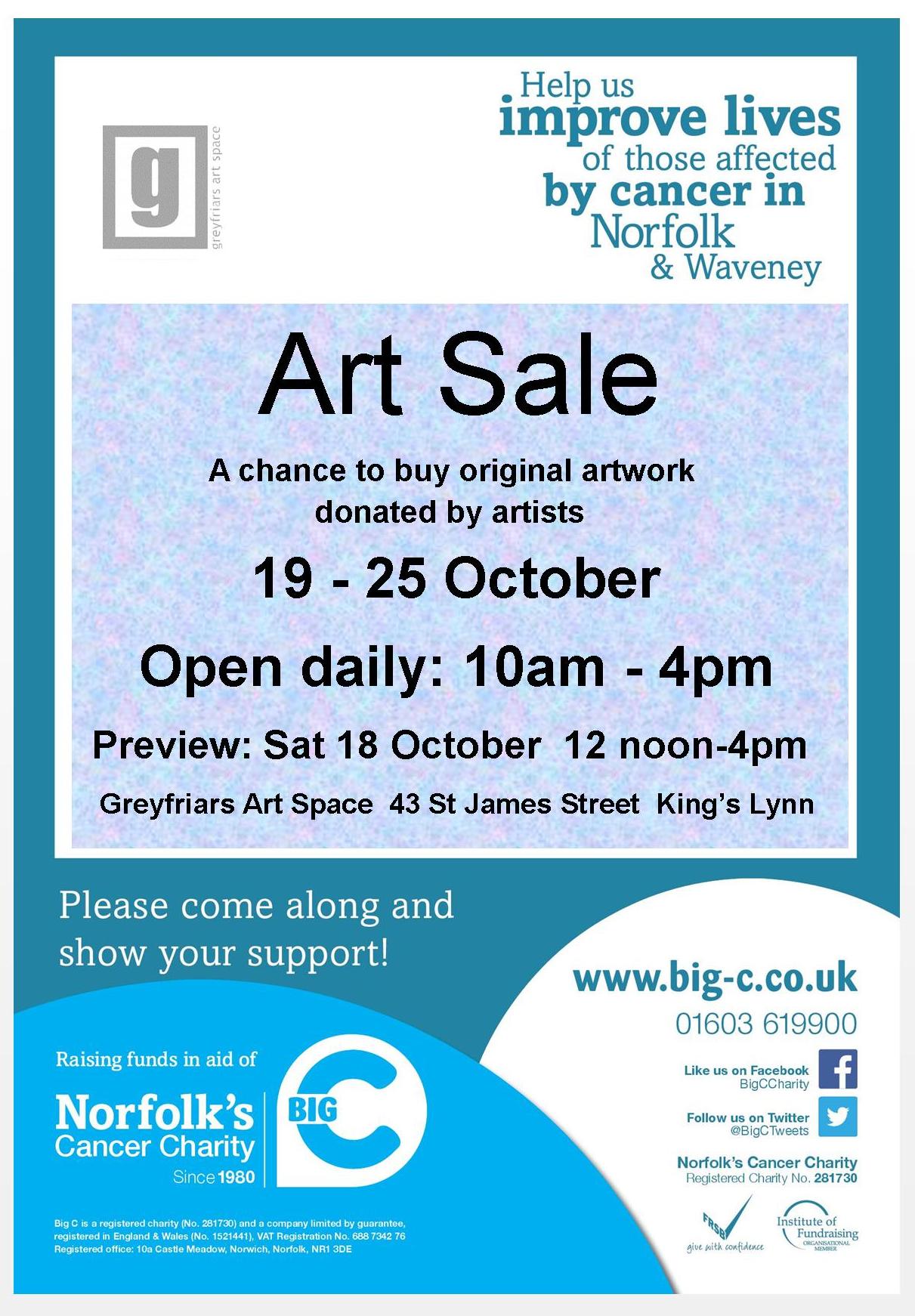 A charity sale of 2D and 3D original artwork donated
by artists.
All proceeds will be donated to   
BIG 'C'  Norfolk Cancer Charity .
Sale Open daily: 19-25 October 2014  10am – 4pm     
Preview opening:  18 October  12 noon – 4pm
Everyone is welcome Admission is free
We invite other artists to join us.
If any artists would like to donate a piece or pieces of
2D or 3D artwork to the sale, please get in touch with us
contact us via our website or tel. 0751 714 7444