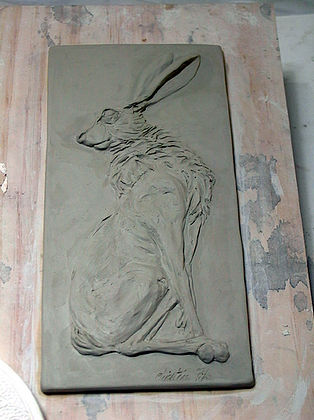 with Christine Pike – sculptor.
Learn to make a beautiful tile or plaque in clay using simple sculpting techniques.
Christine Pike is running a bas-relief tile-making workshop at Greyfriars Art Space in Kings Lynn on Tuesday 19 April.
During the workshop you will learn reduction carving and additive sculpture techniques to make your own decorative tile. When the tile is dry it can be fired (included in workshop fee) and painted.
No experience necessary.
Choose from either a half or full day workshop.
Held at the Greyfriars Art Space, 43 St James Street, Kings Lynn.
19 April
10 am – 1 pm & 2 pm – 5 pm
£40 half day / £70 full day