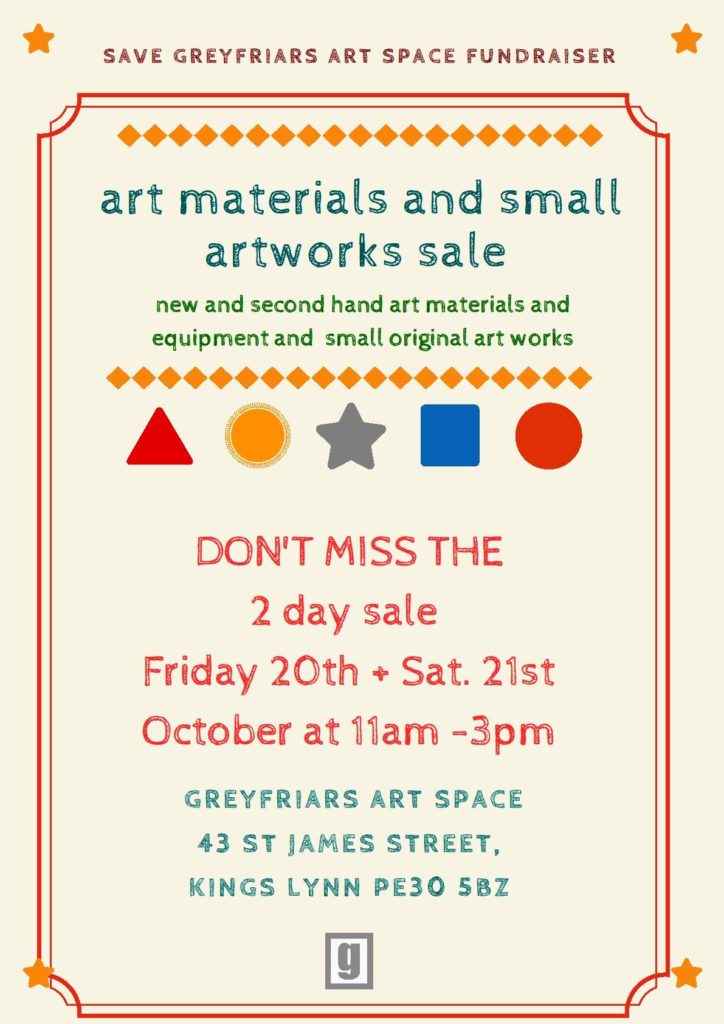 SAVING GREYFRIARS ART SPACE. We are having a sale of new and second-hand art materials on 20 and 21 October, together with small pieces of artwork. Come along and grab yourself a bargain!!
Do you have any art materials or equipment that you never use and would be happy to donate, or perhaps a small piece of artwork that you could donate? If so, please drop off at Greyfriars Art Space between 11 and 3 until Tuesday 17 October (closed Sunday) or contact us on 0751 714 7444 or greyfriarsart@gmail.com to arrange another time.
Any money raised will go towards helping us to raise funds to buy the building where we are situated – 43 St James Street, which will be going up for sale next year.
If you can help us, it would be great!!