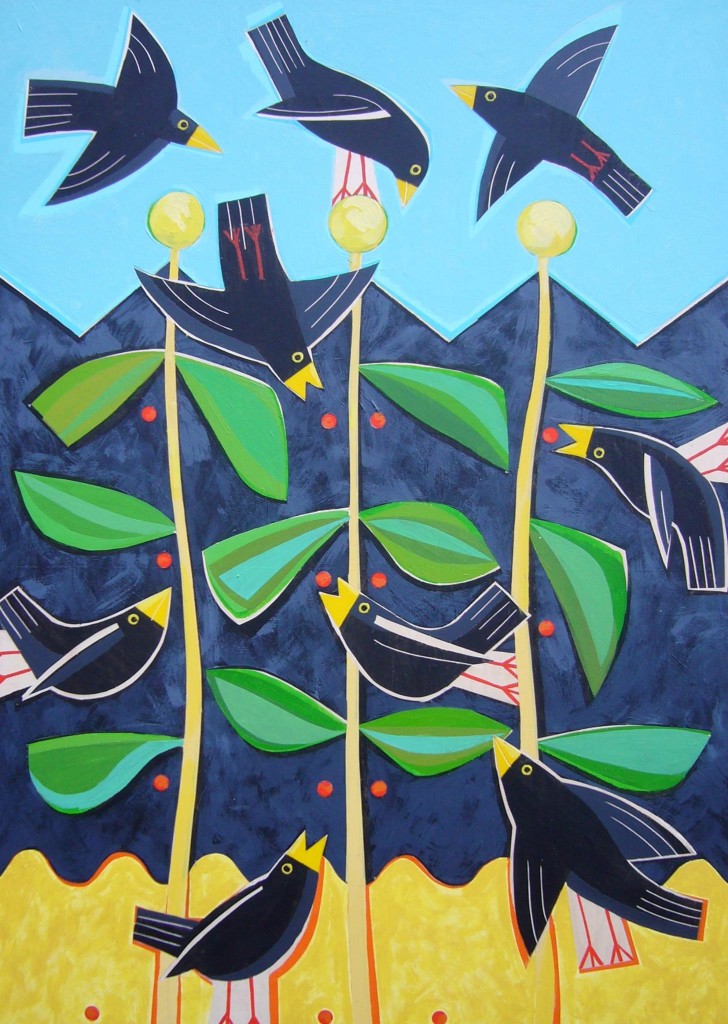 'A LIFE WITH BIRDS'  by Tony Bellars
6-20 February 2016
Tony Bellars, one of the founder members of Greyfriars art space and local artist, has his first show at Greyfriars.
A retrospective of 30 years of art, inspired by birds.
The exhibition which runs from Saturday 6th – 20th February,  features sketch books, prints, paintings and sculptures of birds from Norfolk, alongside side those from Australia and Hong Kong.
Often simple, quirky and full of colourful fun, his work should make you smile.
The artist will be at Greyfriars 43 St James Street
King's Lynn PE30 5BZ,  10-4pm  Monday – Saturday (closed Sunday)
Admission is free             Everyone is welcome