'Brian Banks: Cities & Landscapes' 
Curated by Kathy Cossins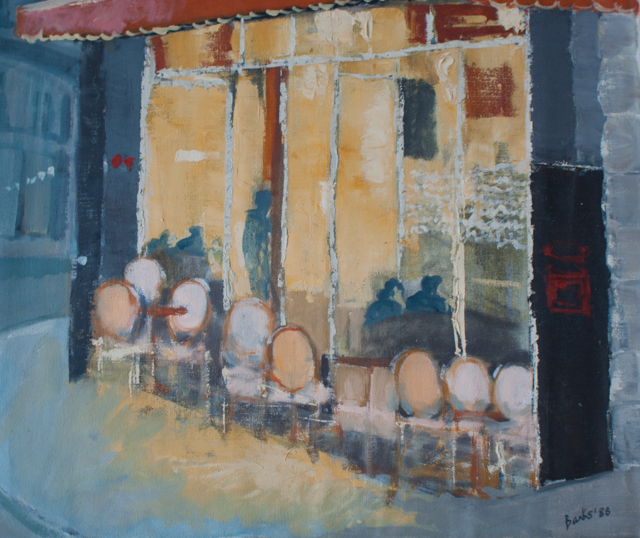 This exhibition continues to celebrate the work of Brian Banks (1939 – 2011).
Brian was a member of Greyfriars Art Space, who lived in Hillington and studied at St. Martin's College of Art in the 1950's. He was a prolific painter who exhibited widely, both nationally and internationally, including solo shows in Paris and London.
'Brian Banks: Cities & Landscapes', which is part of a continuing project, represents a relatively small percentage of the work that Brian has produced.
After two previously successful exhibitions of Brian's work at Greyfriars Art Space, this one focuses on scenes, people and places in European cities, including Paris and London, together with some of Brian's smaller landscapes.
The range of work shows the outstanding talent of Brian Banks.
During the exhibition one of Brian's works will be raffled. The proceeds will go to Tapping House Hospice.
Join us at the preview of the show and enjoy a glass of wine and light refreshments on
Saturday – 4 March from 12 noon – 4pm.
Exhibition Open:  6-18 March  Monday to Saturday  10am – 4pm
Everyone is welcome and admission is free at Greyfriars Art Space, 43 St James Street, King's Lynn