'When Two Worlds Collide'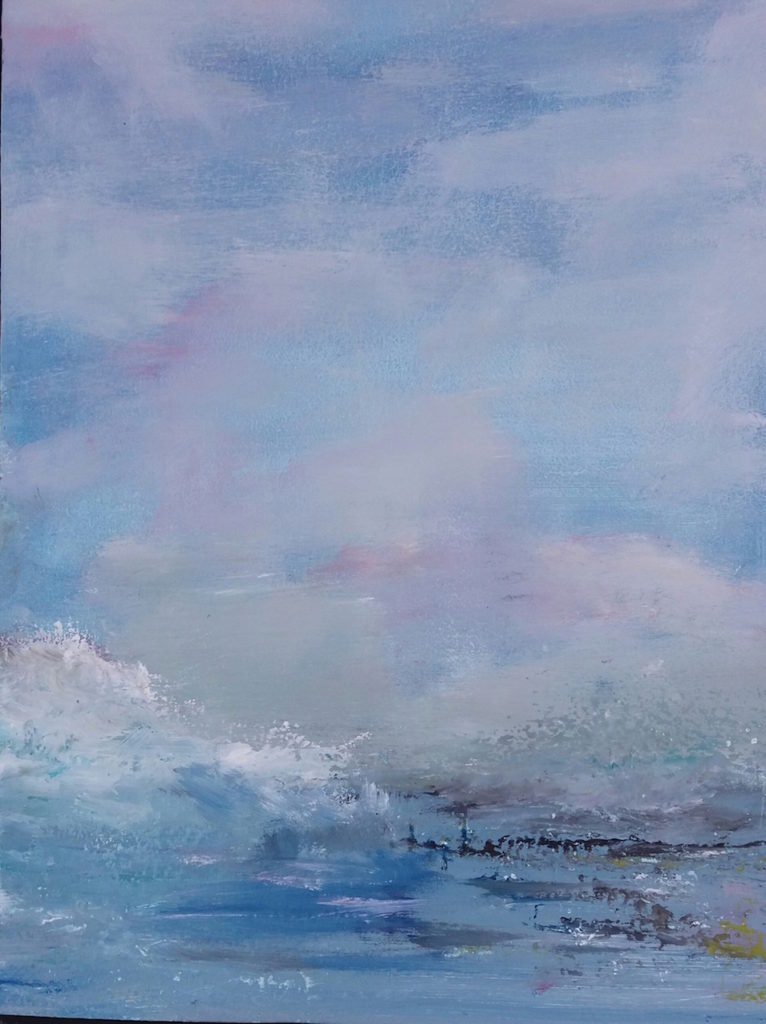 Exhibition by Sue Payne and Margaret Waller
with additional works by Lynda Payne and Olive Curran shown alongside the exhibition.
An exhibition of oil painting by Sue Payne and Margaret Waller, where oil paint is used in two very different ways, with one artist painting Alla Prima (in one session) and one artist taking several weeks of layering and scraping back the paint. These painting methods are worlds apart, but meet and collide to create a fascinating collection of paintings.
Sue Payne, studied Graphic Design at Cambridge College of Arts and Technology (CCAT) and gained a PDC in Computer Applications in Design.  She is a tonal artist, creating an impression of what you see. Her paintings lead the eye into the picture, intriguing you and making you wonder. They draw the viewer beyond colour, to the story within the painting. Her work is unique, fresh and alive.
Margaret Waller, former Head of Art and Design at Isle of Ely College Wisbech studied for a BA in Art History before gaining an MA in Drawing at Norwich University. She uses layers of oil paint to produce a deeply textured and colourful finish to her paintings. Two themes are explored for this exhibition, Women and their Hats and Italian Street Scenes.
In addition, two other artists – Lynda Payne and Olive Curran, will also be showing works alongside Sue and Margaret's exhibition.
Lynda Payne was also a former CCAT student before attending Middlesex Polytechnic where she achieved a BA in Scientific and Technical Illustration. Lynda worked in publishing for many years and has exhibited with the Royal Society of British Artists at the Mall galleries, London.
Olive Curran has just completed a Foundation Diploma in Art and Design at Ravensbourne University and has gained a place at Wimbledon College of Art, where she will be studying BA Fine Art painting next year. Olive likes to work with mixed media and uses her photography as inspiration.
Join the artists at the opening preview of their show on Friday 30 June from 6-8pm, and enjoy a glass of wine and light refreshments.
Everyone is welcome and admission is free.
The exhibition will be open daily from Saturday 1 July to Saturday 8 July. 
Opening times: Monday – Saturday 10am-4pm      Sunday 11am-3pm
Greyfriars Art Space, 43 St James Street, King's Lynn, PE30 5BZ