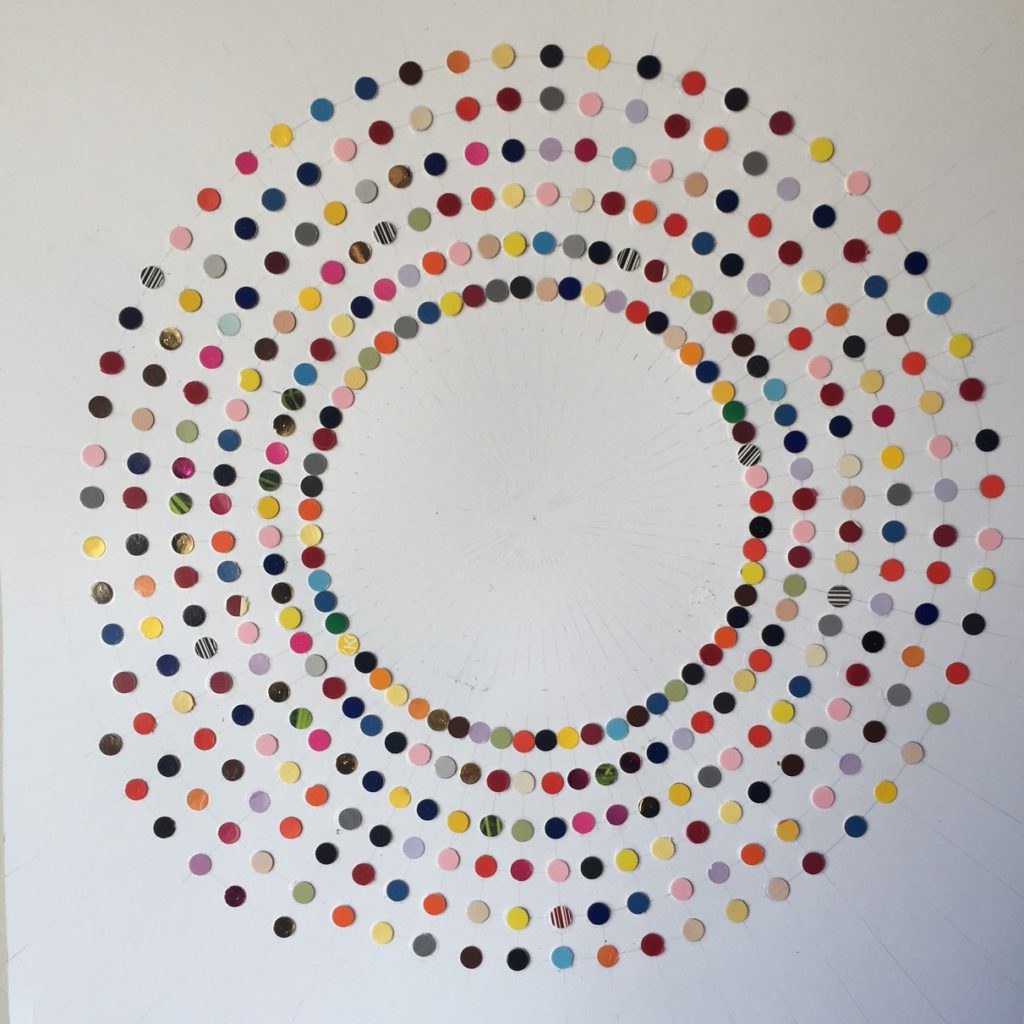 One Year Later –
Exhibition by Tim Mann
12-19 November 10am-4pm (Open daily)
Preview: Friday 11 November 6-8pm  All Welcome
Tim Mann is an experienced and exciting visual artist. He is unremitting in his commitment to ensure that his artistic engagement is innovative, accessible, diverse and sustainable to and for his audience. This engagement then becomes a catalyst for further cultural expansion.
One Year Later is a new collection of work made over and about himself in a particular year of his life. This work represents his return journey after a long physical and emotional separation. Using his own body as a template along with different abstract marks and counters he uses time to record this journey.
The figure and the self are one of the most enduring themes in the visual arts. In this new work unusually he used the 'self' to identify a presence. Using time rather than a community the artist has made this work through an accumulation of templates, counters and marks.
"For the first time, I celebrated myself in my work and using my own presence as an individual I am telling my story of this cathartic journey. I used the daily process of making work to acknowledge my own existence, celebrating and marking my presence in that time, with days, weeks, months or a year as a motif. My journey is about learning to go forward, and return, with a renewed sense of self – free of compliance, guilt and obligation."
His work is not about the glory of the human form more about being human. Humans are social by nature and find meaning in relationships. However in this work his focus is on the himself as an individual and how he has re-connected internally.
"Every human is unique, every spirit engaging. For me the Spirit is more important than the physical. I believe ours spirits deserves to be celebrated."
"My work is situated within a political framework; about individuals and social commentary, about our dialogue with the communities we inhabit, about not knowing the answer, about observing life and translating those observations into a narrative which reflects and explores the environments we all exist in and for."
"Is it necessary to prove ones own existence in time?"