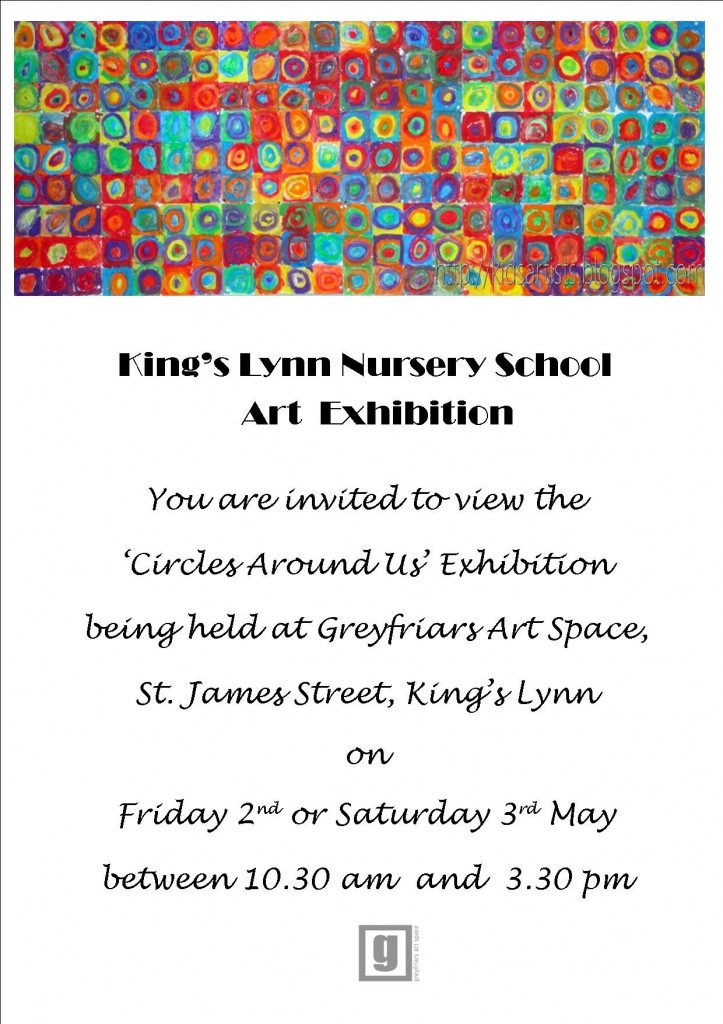 'Circles Around Us'
Exhibition by children fromThe King's Lynn Nursery School
'Circles Around Us' has involved every child in The King's Lynn Nursery School in creating their own art. Inspired by the work of Wassily Kandinsky, Damien Hirst and Bruce Gray, this mixed media exhibition, which includes recycled circular objects collected by the children and their parents, has been produced by using many different techniques.During the project leading up to this exhibition the children also looked at circles within the environment.
We hope that everyone who visits our exhibition will appreciate the fun, expression and decision making the children have experienced.
Enjoy Circles – around Us. 
Open: Friday 2nd and Saturday 3rd May from 10.30am to 3.30pm