"FENLAND FIELDS"  12-25 November
– an exhibition of paintings from the Fens by Thelma Chambers
Exhibition Opening:  Saturday 11th Nov 12-4 pm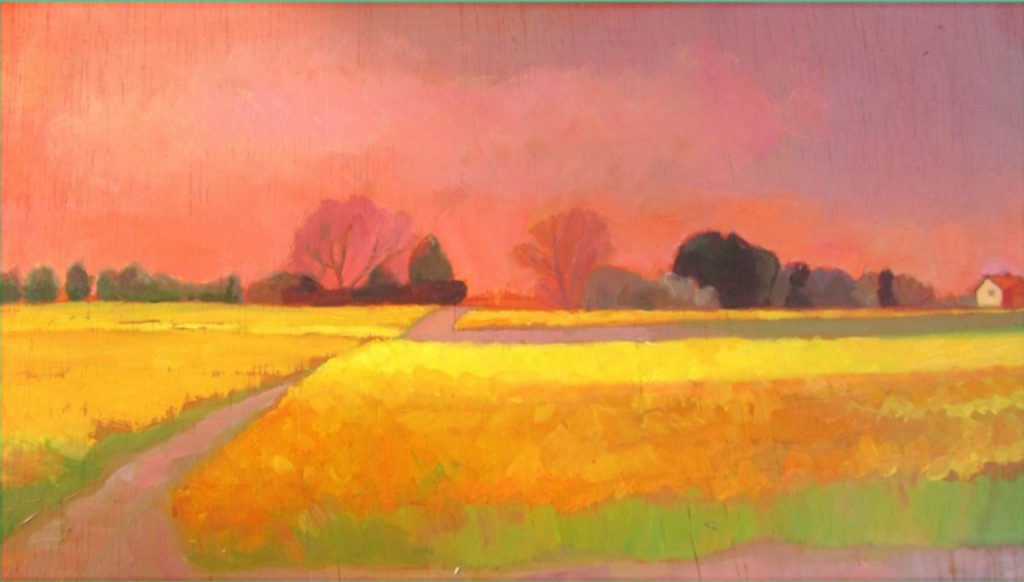 Paintings in oil on board and canvas, and in distempera ( pure pigment and size) on paper, painted  in the fields,  inspired by the season and the time of day, the place, and the unique atmosphere of the East Anglian Fens.
This exhibition  brings you works from the wonderful stretches of colour found in the industrial farmlands of the Fens; crops of cabbages, daffodils, leeks and beans, fields of potatoes in flower or mustards grown for the plough; and the lights of the East Anglian skies, bands of weather and colour in a vast bowl above the flatlands of the Fens; punctuated by homesteads or dark bands of trees.
All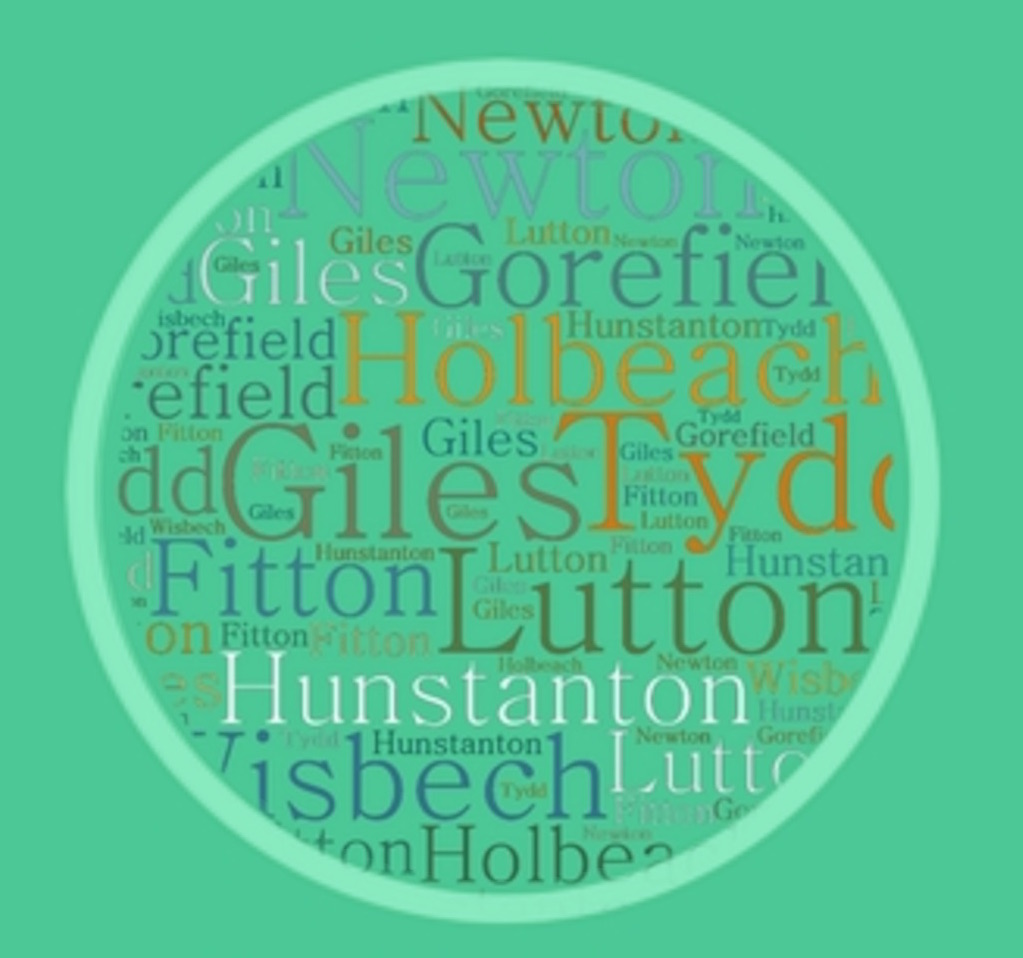 the works are painted from the countryside within a few miles of Sutton Bridge: the  N. Cambridgeshire  district of  Fenland,  the S. Lincolnshire  district of South Holland, and areas of  Norfolk and Ely: Tydd St Giles, Lutton,  Leverington,  Newton in the Isle, Guys Head,  Sutton Bridge, Holbeach, Wisbech,  The Terringtons,  The Tilneys,  Gorefield,  Fitton , Silverhill, Sutton St. James. Hunstanton, Saddlebow, and North Creake, and  many other droves and dykes between.
Exhibition open 12 -25 November        Mon-Sat 10am-4pm    Sun. 12 noon-4pm.
Join Thelma at the opening of her exhibition on Sat. 11 November 12 noon-4pm, when drinks and light refreshments will be available.
Greyfriars Art Space, 43 St James Street, Kings Lynn PE30 5BZ
About the artist
Thelma Chambers is a graduate of the Ruskin School , Oxford and the Royal Academy Schools,  and has exhibited in England, Ireland and Portugal. Her work is in private and public collections in U.S.A. Ireland, United Kingdom and Portugal. "I was born and educated here in England and went to art school in Oxford ( the Ruskin School) and London ( The Royal Academy Schools).
In Feb. 2016 I moved back to England after 26 years abroad, and it feels so great to be back!
I wanted to settle in East Anglia because I adore the feeling of  space and the skies, and it has always felt like the right place for me to be.
I discovered a few months ago, from a long lost cousin, that my great  Grandfather: William Walter Chambers, came from Bainton in Lincolnshire and was a coachman and picture framer, living just thirty miles from where I live today.
"Britons are still living in the same 'tribes' that they did in the 7th Century, Oxford University has found after an astonishing study into our genetic make-up."
A full C.V. is at http://thelmachambers.blogspot.co.uk
The collection of paintings is a celebration of these fabulous landscapes and of my return to England, my home. " (Thelma Chambers)