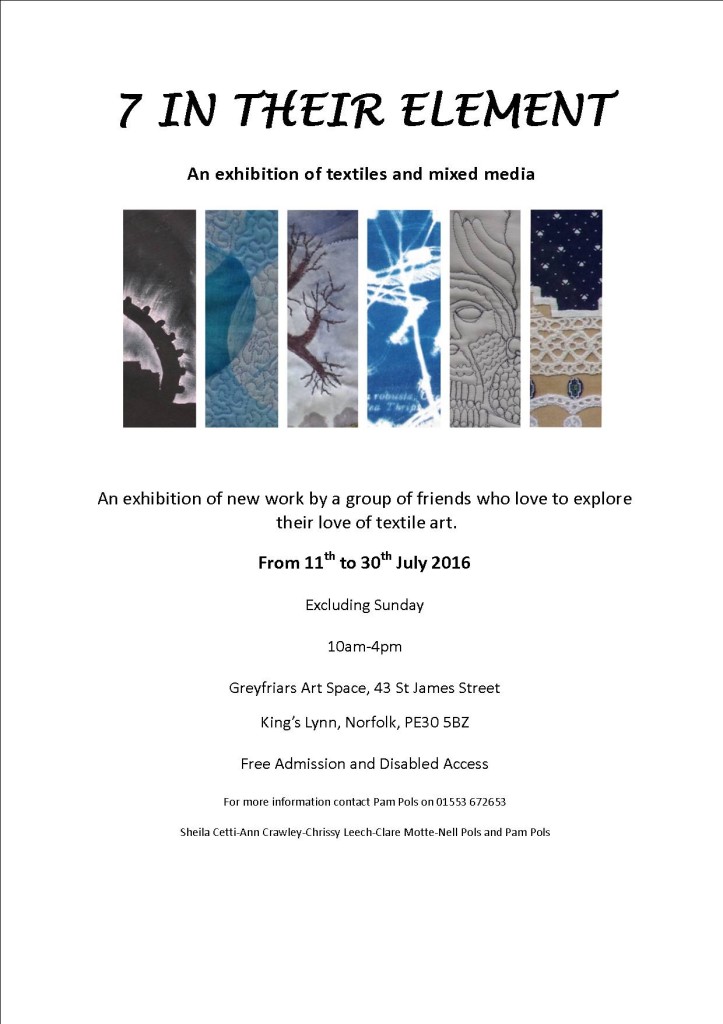 7 IN THEIR ELEMENT  –  11-30 July
An exhibition by a group of friends who meet to explore their love of textile art.  Since their last exhibition the friends have experimented with new and different techniques and materials.
The artists have set themselves two challenges, to respond creatively to the themes of "East" and "Natural Elements".  The rest of the pieces in the show were left to each artist's own personal choice.
Enjoy these innovative and inspiring artworks by Sheila, Clare, Pam, Chrissy, Ann and Nell
Open: Monday-Saturday  10am-4pm from 11-30 July   (Closed Sundays)
Greyfriars Art Space,
43 St James Street,
Kings Lynn  PE30 5BZ